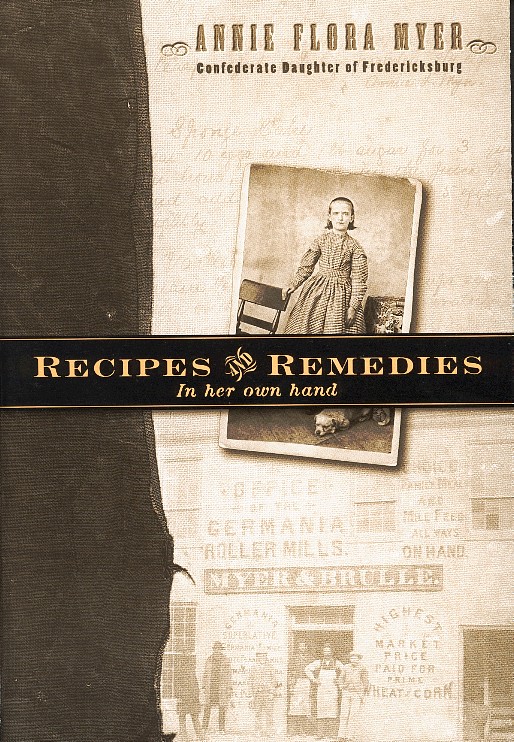 ~Annie Flora Myer~
Recipes & Remedies
The recipes and remedies in this book are taken from the handwritten notebook Miss Annie kept for many years, jotting down favorites from family, friends and magazines. The remedies are from a simplier time when everything from wild cherry bark to cocaine was available to homemakers. the recipes are designed for the cooks of another era, when sometimes just a list of ingredients was sufficient direction. They will be a challenge for the cooks of today. We hope you will find the challenge a happy endeavor.
Profits from the sale of this book will be used in efforts by SBEA to purchase, preserve, and protect Myer's Hill, the farm where Annie Myer and her family became sorrowful players in the Battle of Spotsylvania Court House. " - Anne Ligon
Copyright 2002 by Anne Ligon
Anne Ligon, great grandniece of Annie Flora Myer is the editor of this book.
Anne's son, David was also present along with 2 cousins - Roy and Jim Parsons.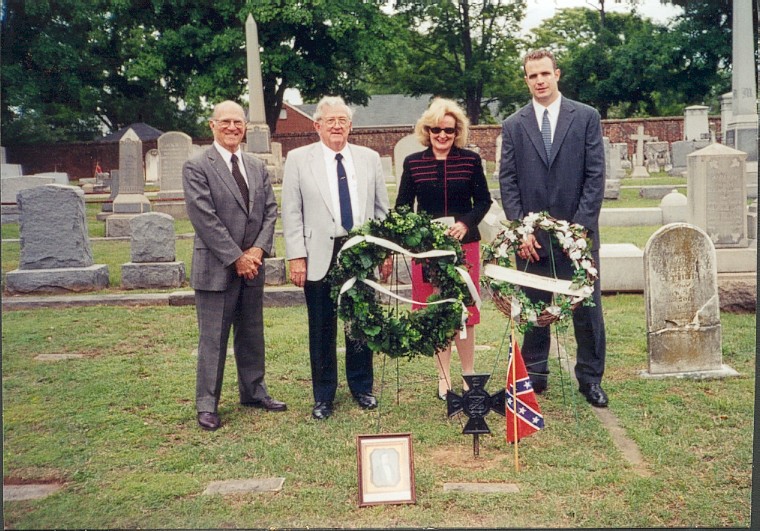 Roy & Jim Parsons, Anne Ligon and David Wafle
To order a copy of Annie's book: